Same-Sex Relationship Legal Advice (lawyers) In Brisbane
Pre-nups, financial agreements, parenting, (family) adoption/surrogacy.

The Marriage Act has finally been amended to include same sex couples, which means that you are free to marry, or if you are already married, that your marriage will be legally recognised in Australia.
Leading Family Lawyers in Brisbane, QLD for Same Sex Relationships
Do I have the same rights in respect of de-fact relationships or parenting?
The good news is yes you do. The Family Law Act 1975 has been amended to included parents and couples of the same gender.
What this means is that you have the same rights as everybody else in regard to custody and time spending with children and to property settlements (if you are in a de-facto relationship).
Can I be named as a parent on a birth certificate?
Yes, you can. In the case of female same sex parents only the birth mother can be listed as mother but her de-facto partner can be listed as a parent.
At McCormick Family Law we don't discriminate, in fact we embrace the differences. We understand how difficult it can be for someone who identifies as LGBTIQ to talk someone about such sensitive issues as your relationship. We also understand that there are specific issues that members of the LGBTIQ community face that others don't.
When you make an appointment with with sex relationships lawyers or experts in Brisbane, QLD, you can be confident that we understand your issues.
What would happen if your partner was to become critically ill and be hospitalised?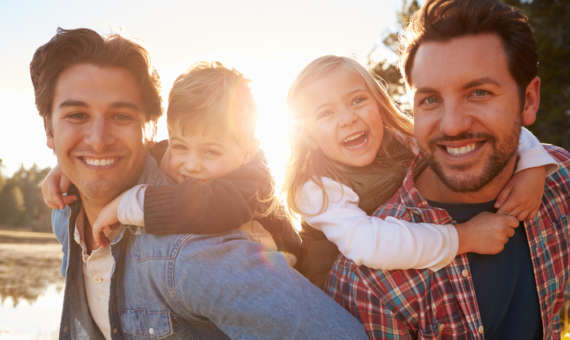 Would you have any say in their care and treatment even if you had been together for 20 years. Sadly, in some instances if you are not married I suspect the answer may still be no, and some hospitals may not recognise your same sex de-facto relationship. Whether the recent changes to the Marriage Act may change this only time will tell. If you are not married however, we recommend that you and your partner discuss an Enduring Power of Attorney. A valid Enduring Power of Attorney document will prevent a hospital from automatically deferring to the sick or injured persons family for instructions on treatment, and will provide for the appointed attorney to make those decisions.
Whether you are married or in a de-facto relationship ask us about drafting a Will that will include provisions for your partner and your children. Don't put your partner in a position where they have to fight to be recognised as your spouse during an already difficult and emotional time.
We can also advise you about IVF, surrogacy and Financial Agreements (to protect your assets), Wills and Estates.